Shivers in London [SYD-LHR]
---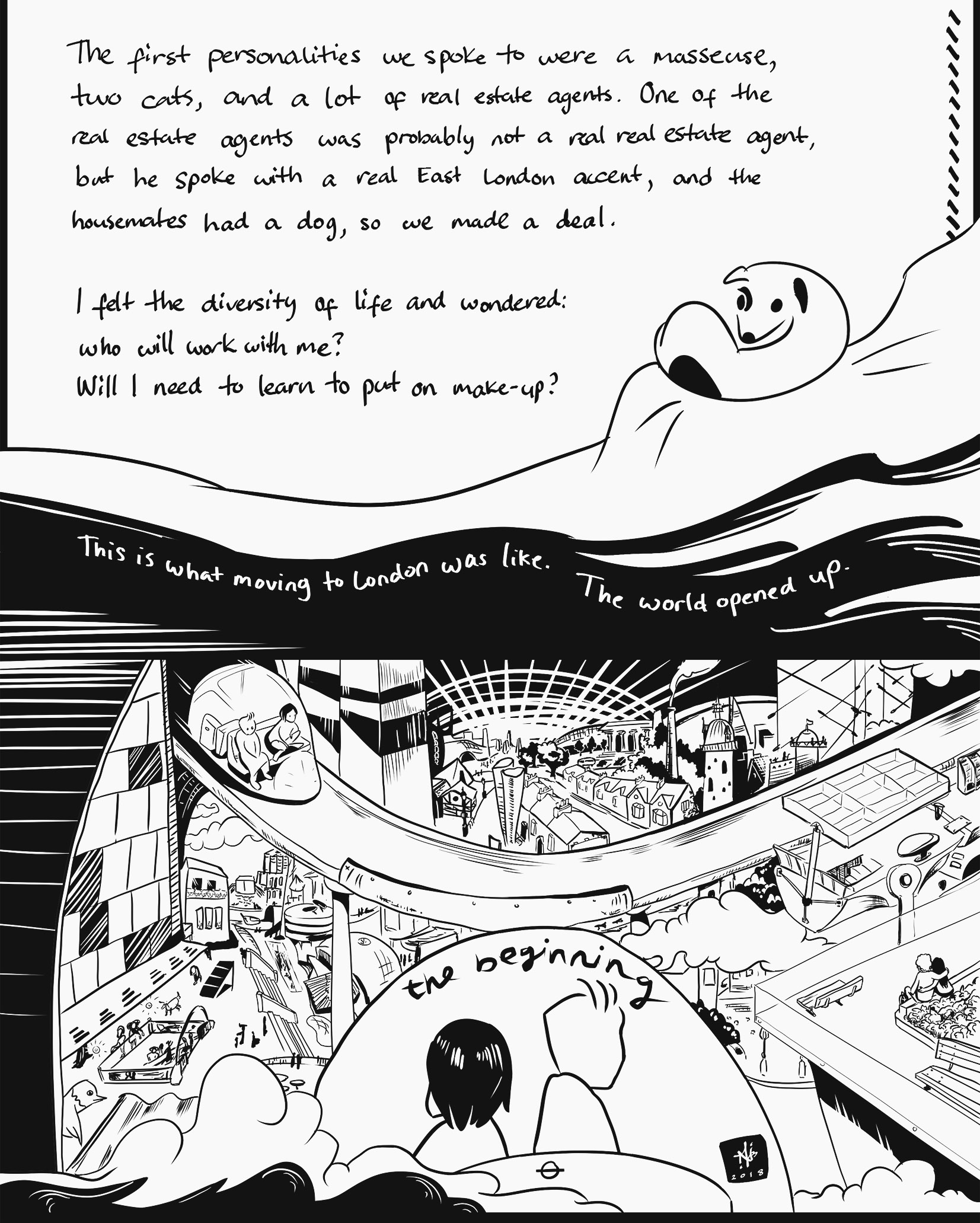 ---

This comic explores my experiences and relationships upon moving to London in 2015.

This won the Laydeez do Comics Award in 2019.

LDC (previously Laydeez do Comics) is an inspired and supportive community which has introduced me to some of the best storytellers around. They are women-led, but not women-only. They do monthly events all over the UK, and online.

Check the other shortlisted artists:

You can drag this little bubble person around with your mouse. For fun.




Coverage of the Laydeez Do Comics event on Broken Frontier.