Shivers in London [SYD-LHR]
---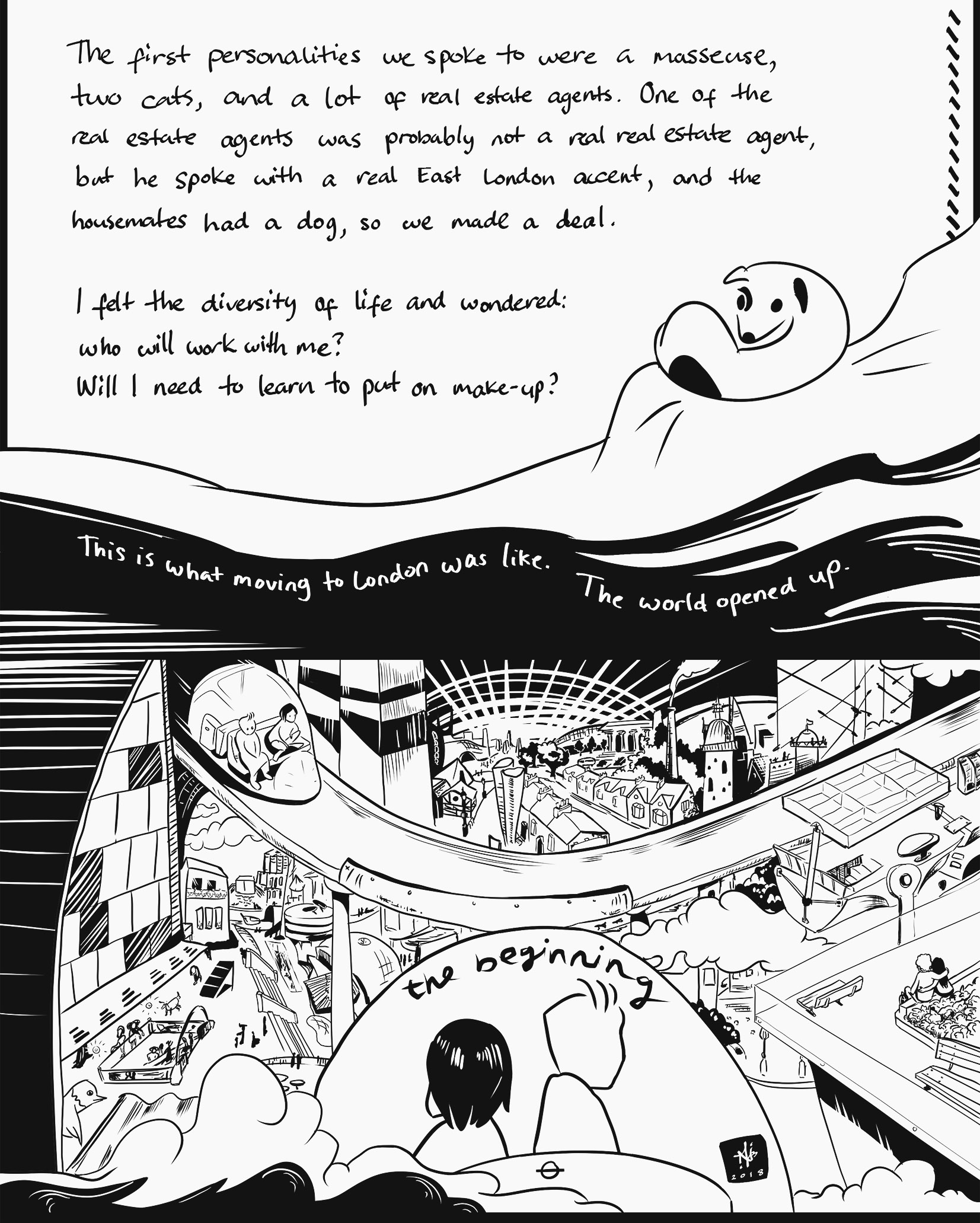 ---

This short comic is the first part of Shivers in London, which explores my experiences and relationships upon moving to London in 2015.

This won the Laydeez do Comics Award in 2019.

Laydeez do Comics has created such a supportive inspired community, which has changed my life direction forever and introduced me to who I'm convinced are some of the best storytellers around. They are women-led, but not women-only. They do monthly events all over the UK, and I suggest you subscribe to their newsletter.

Check the other shortlisted artists:

You can drag this little bubble person around with your mouse:




You can read some coverage of the Laydeez Do Comics event on Broken Frontier.

Talk to me if you'd like a copy of the zine. I have about 3 left of the first printing.