Return is about moving back to Australia just in time for the the cursed year that was 2020.

Jenny Robins writes: The genius of Niki's work is its deadpan refusal to be real or unreal. She combines metaphor with observation in a sort of total poetry of contained emotion. It evokes so perfectly the feeling of being within one's own life, trapped by banal existence, and at the same time being aware of layers around and beyond our immediate selves, and the noisy barriers of culture and concrete that come between us and that awareness.

Read more on Broken Frontier.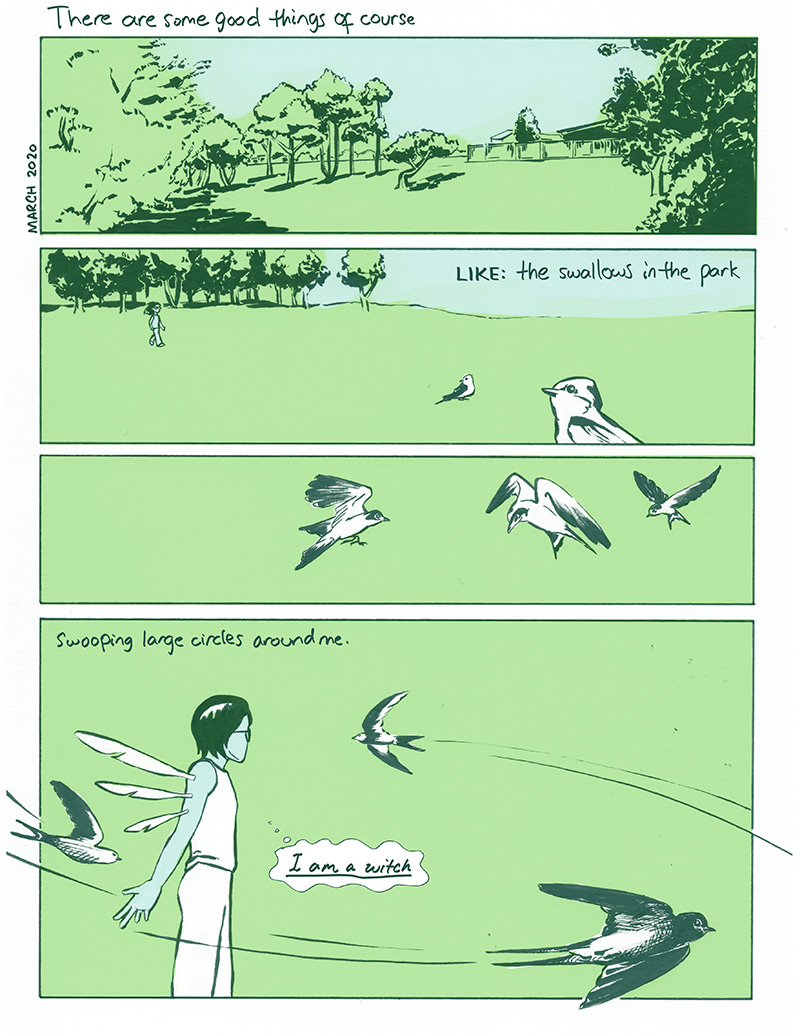 Shortlisted for the Comics Arts Awards of Australia, 2022!

Buy:
From Good Comics if you're in the UK
From me if you're in Australia