NHS Improvement
Culture and leadership Programme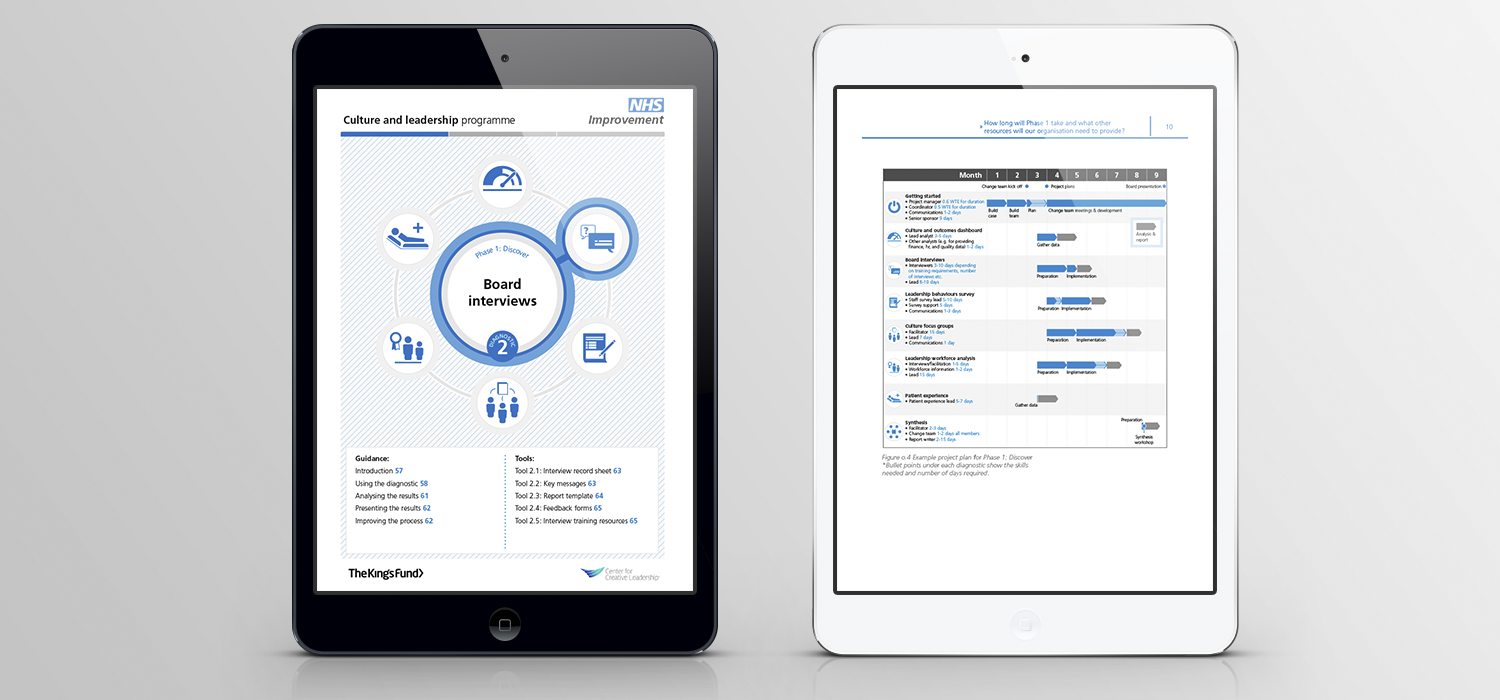 For NHS Improvement
with TDL Creative

A set of tools were developed for use by NHS trusts to promote a culture of collective leadership within the UK public healthcare system.

This included a set of interactive PDFs, usable Word documents, presentations, links to interactive media, and explanatory diagrams, tied together by a hyperlinked, navigable layout.

The entire project can be viewed online here.